NY/NJ Fishing Licenses - Clarification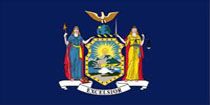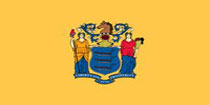 With all of the news surrounding the fishing licenses recently there has certainly been some confusion and lots of questions as to how everything will be working out. I sent an email to Jim Hutchinson of the RFA and the NYSF and he helped me clarify a few questions that we have been receiving that I also didn't have the answers for.
New York and New Jersey both have free Registry's.
If you purchased a lifetime license you will be refunded
If you have an HMS permit, you are personally REGISTERED.
If you bought a NY saltwater fishing license already in 2011, you are REGISTERED.
If you fish in NY & NJ, you need to REGISTER – one registration in either state is fine and satisfies the federal requirement.
If you register in NJ, you're fine to fish in NY – if you register in NY, you're fine to fish in NJ too.
If none of these answered your questions about the licenses please send us a message.
Kyle Ondrey
Senior Writer/Director of Marketing - Northeast Angling