Huntington, NY - Porgy Fishing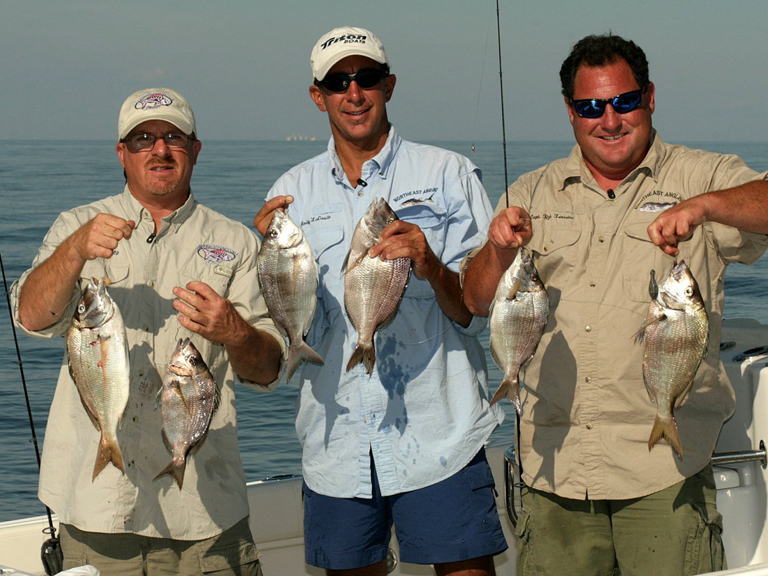 Captains Andy and Rich join their good friend Captain John Marino of American Sportfishing Charters for some jumbo porgy fishing. The guys fish the shallows outside of Huntington Harbor and can dozens of fish to 3lbs! Nearly all of the fish were legal size and the action never stopped. The guys provide details of the techniques they use target big porgies in shallow water.
The techniques in this show can be used by anyone who wants to target jumbo porgies anywhere throughout the region.
If you have questions about any of the equipment used during the show, please contact us.
Click here for our recommended Porgy Tackle.
Preview Clip
(scroll down for full length show)
Watch on YouTube or share this link: http://youtu.be/FDwAKR8KHFA

Full Length Show
Watch on YouTube or share this link: http://youtu.be/l7J-PoFT3Gc