Sandy Hook, NJ - Blackfish Fishing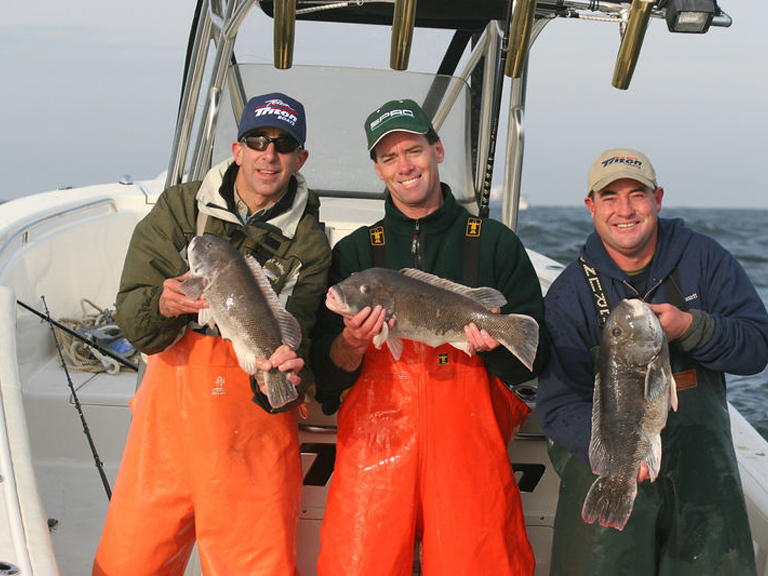 Captain Henry Feeney joins Andy and Rich for the final outing of the season. The guys travel out of Sheepshead Bay, NY and take a short ride to Sandy Hook, NJ to fish in 50-70ft of water for some monster early winter black fish including several 8-10lb fish.
"The offshore late fall blackfish (tautog) bite in the New York / New Jersey is the best on the planet! There are plenty of trophy size fish. The big question is whether or not the sea will cooperate. When it does, the days are typically memorable." Capt Andy LoCascio
The techniques in this show can be used by anyone who targets fall blackfish in deep water. If you have questions about any of the equipment used during the show, please contact us.
Click here for our Deep Water Blackfish gear recommendations.
Preview Clip
(scroll down for full length show)
Watch on YouTube or share this link: http://youtu.be/CId_VbxCFEU

Full Length Show
Watch on YouTube or share this link: http://youtu.be/VuQCtmWz21w