Big Striped Marlin on Stand-up Gear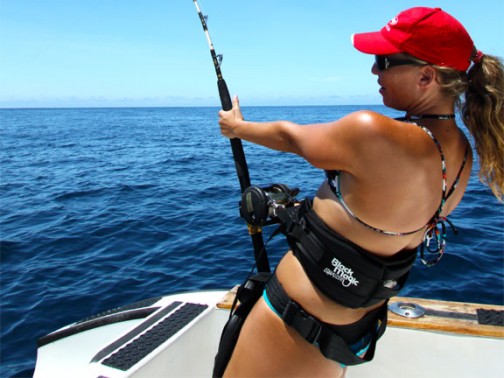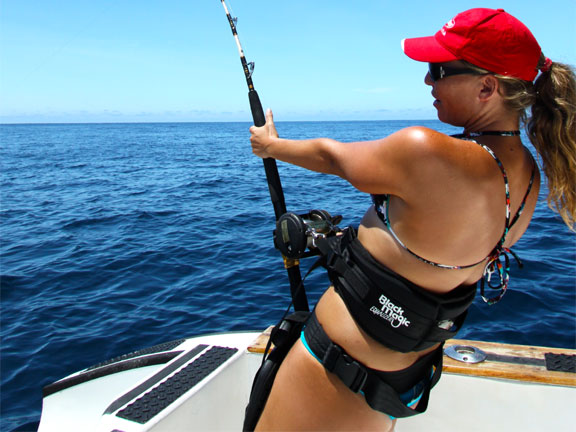 Tarin LoCascio lands a 94″ (250lb+) striped marlin while fishing with the Sportfish Galapagos crew guided by Pete Santini in Galapagos, Ecuador.  This was her second big striped marlin of the trip.  She also landed several wahoo up to 70lbs and countless yellowfin tuna on poppers up to 100lbs.  As usual she was fishing barefoot using stand-up gear in a bikini!
This video includes an amazing jump and underwater video of the release
The striped marlin bite in the Galapagos is considered by many to be the very best n the world. Nearly all of the fish are big and when the sardines show up it is common to have 20 or more strikes in a day. This is an amazing fishery that is carefully protected by the Ecuadorian government. Nearly all of the fish are caught on lures because live baits and whole dead baits are quickly snapped up by all the other critters on the sea mounts. There are times when there are so many big yellowfin tuna, that you need to run away from them to stay on the marlin bite.
By Capt Andy LoCascio - Host of Northeast Angling TV Share your comments on the
Northeast Angling Facebook page