Yo-Zuri Surface Cruiser - Product Review

This is the most EXCITING lure re-introduction in modern fishing history! After a hiatus of seemingly countless months (or was it years?), The iconic Yo-Zuri Surface Cruiser is back and it is better than ever. The most obvious changes are the price and the new more durable body. The 7 1/2 inch (3oz) version is under $20. There is also a 6 inch (1 5/8 oz) version (perfect for inshore species). The new Yo-Zuri Surface Cruiser has the same great action and maximum casting distance it has always been known for.  This lure will typically outcast all other 3oz lures due to the shape and weight placement.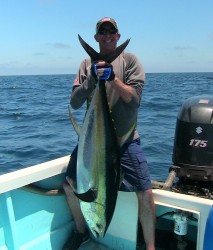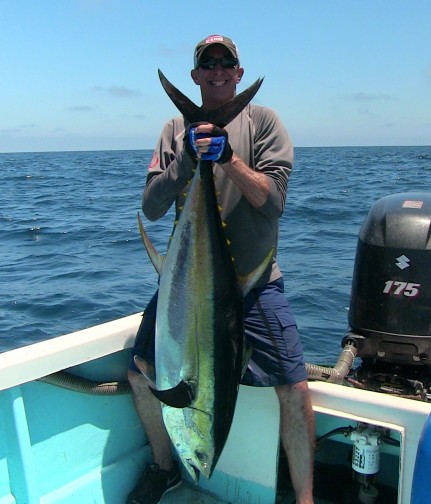 The 10 different finishes imitate virtually every common baitfish and are perfect for bluefish, striped bass, yellowfin tuna, bluefin tuna, and all the tropical species (Roosterfish, Jacks, Dorado, etc.) that can be targeted by poppers.
This pencil popper can be fished with a stop and pop, walk the dog or skipping action on a fast retrieve. Like all pencil poppers this lure takes some extra time for the novice to get the most out of it.  The pros simply love the fact they can get great surface action with a very slow retrieve.  This ensures the most time in the critical hit zone.  Whether you are fishing from the boat or in the surf, this lure will prompt the most spectacular topwater strikes!
This lure is featured on the following tackle recommendation pages:
Tuna Plugging
Striped Bass Plugging
Striped Bass Surf Fishing
Bluefish Plugging
Yo-Zuri Surface Cruiser Specifications
Learn more and buy at Tackle Direct
Learn more and buy on Amazon
Watch on YouTube or share this link: http://youtu.be/HSsw148uw94

By Capt Andy LoCascio - Host of Northeast Angling TV Share your comments on the
Northeast Angling Facebook page