Montauk, NY - Striped Bass Fishing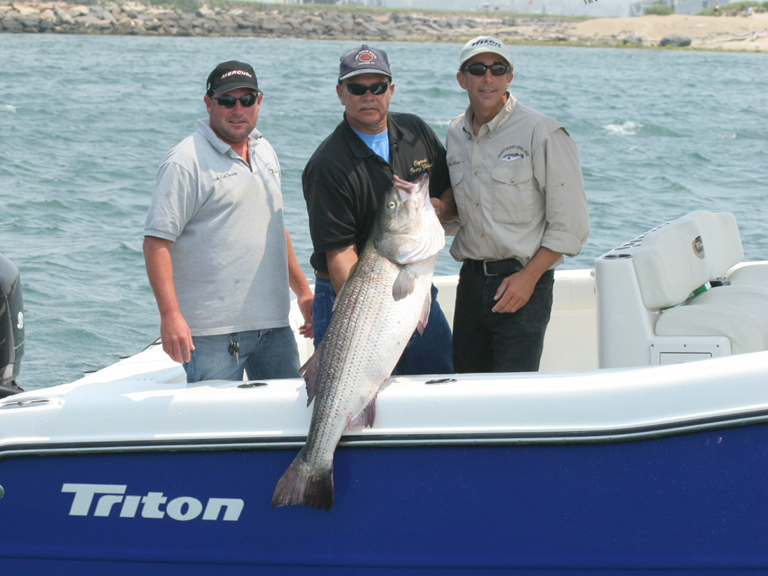 Capt Andy and Rich hooked up with the legendary Capt Jimmy George of the Nicole Marie. Capt Jimmy has caught more 50lb+ striped bass than nearly everyone else. Capt Jimmy spent the day teaching Capt Andy and Capt Rich how to use bunker spoons to target trophy stripers. Despite the fact that no one was catching fish in Montauk at the time, the spoons still produced a bunch of monster bass including one fish just under 50lbs.
Bunker spoon fishing for striped bass is practiced almost everywhere the stripers can be found.  Secret Spoons have proved to be the most effective spoon, but it is hard to find.  Anglers who have gotten them guard them carefully.
If you have questions about any of the equipment used during the show, please contact us.
Click here for our Striped Bass on Bunker Spoons gear recommendations.
Preview Clip
(scroll down for full length show)
Watch on YouTube or share this link: http://youtu.be/_VOpb_-H4WA

Full Length Show
Watch on YouTube or share this link: http://youtu.be/8h40qTj4zUo