Providence, RI - Striper Bass Fishing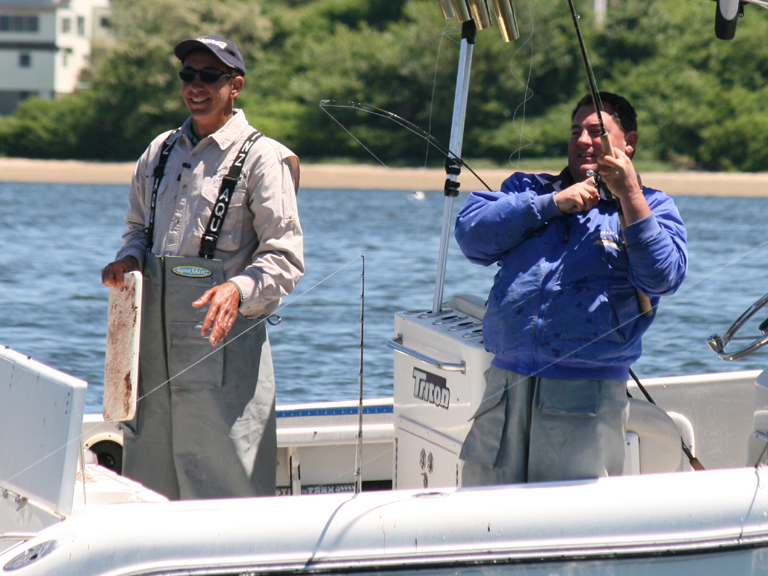 Captains Andy and Rich join their good friend Captain Mike Neto of the Adrianna Fishing Charters. They head up river to Providence, RI and catch loads of keeper striped bass on chunks in front of the capitol! The techniques in this show can be used by anyone working bunker schools in either the spring or fall. If you have questions about any of the equipment used during the show, please contact us.
"This was our first and only trip up the Providence River.  I would have been skeptical if it wasn't for Capt Mike's enthusiasm.  We were certainly not disappointed. The bunker and stripers were everywhere and the bite was insane.  We caught way too many fish too count." Capt Andy LoCascio
Click here for our Striped Bass Plugging and Striped Bass Chunking gear recommendations.
Preview Clip
(scroll down for full length show)
Watch on YouTube or share this link: http://youtu.be/flDtI5moNSs/

Full Length Show
Watch on YouTube or share this link: http://youtu.be/iqLKq3GMYxs/