Verrazano Bridge, NY - Fluke Fishing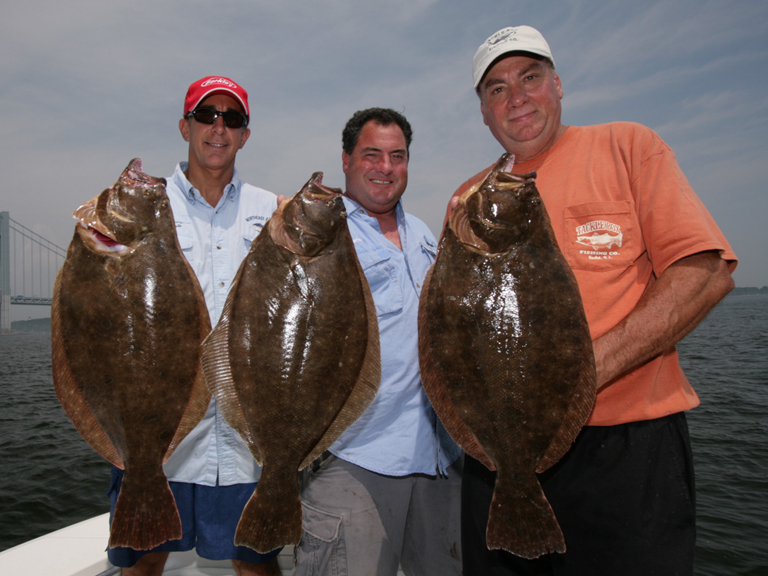 Captains Andy and Rich meet up with their good friend and accomplished tournament angler Dave Lilly. Dave puts them on an amazing fluke bite in the deep water just south of the bridge. The guys land several fish over 8lbs.
"Dave Lilly is a hardcore fisherman! This guy absolutely knows where to find the fish and how to catch them. We have incredible respect for his talents and especially his detailed knowledge of the lower NY Harbor, Rockaway, Raritan, and Sandy Hook waters." Capt Andy LoCascio
The techniques in this show can be used by anyone who targets monster fluke in deep water. If you have questions about any of the equipment used during the show, please contact us.
Click here for our Deep Water Fluke fishing gear recommendations.
Preview Clip
(scroll down for full length show)
Watch on YouTube or share this link: http://youtu.be/DM8cytdeQcg/

Full Length Show
Watch on YouTube or share this link: http://youtu.be/rxAV8qavAUk/