Odyssey Batteries
Marine batteries have been quite a struggle for us for several years.  We do loads of live bait fishing and run a heavy electronics load in all the boats and we have yet to find a battery that can live up to even half of its stated life.  We are constantly draining and re-charging these batteries and they just can't take the abuse.
A close friend of the show has been using Odyssey Batteries for several seasons and assured us they were the answer to all our problems.  We ordered a pile of them and they showed up today.  They look awesome and we expect great things from them!
The ratings and life expectancy on these batteries blow everything else away.  Click here to see their selection of Odyssey marine batteries or find an Odyssey dealer near you.
Check back soon for our videos featuring Odyssey Batteries and Odyssey Chargers!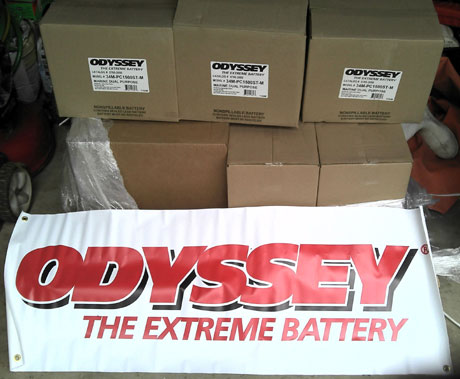 Kyle Ondrey
Senior Writer/Director of Marketing - Northeast Angling