Cape May, NJ - Black Drum Fishing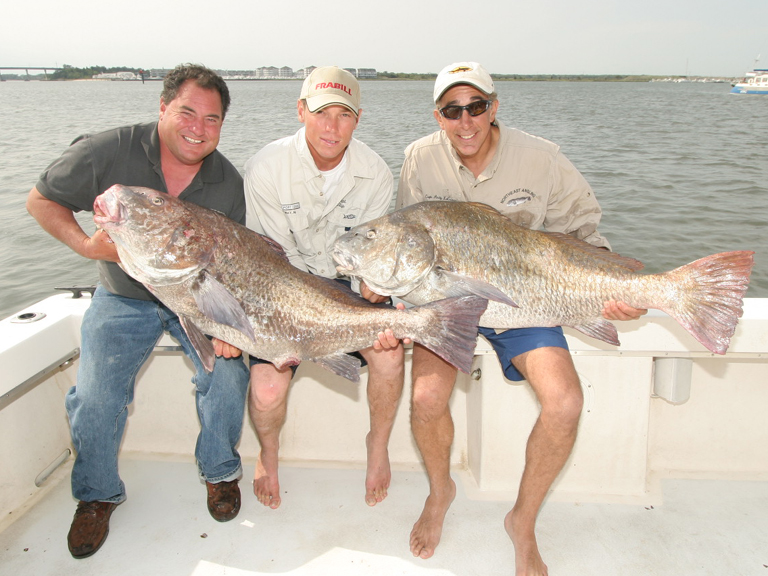 Captains Andy and Rich hook up with Captain Skip Jastremski of Stalker Fishing Charters (609-972-5218) to experience a once in a lifetime monster black drum bite out of Cape May.
They catch more than a dozen huge fish to nearly 70lbs on fairly light tackle. The bite never stops and the fish prove what great fighters they can be.  This is a truly amazing fishery and is a must for any serious angler!
The techniques in this show can be used by anyone who targets monster black drum anywhere in the region. If you have questions about any of the equipment used during the show, please contact us.
Click here for our recommended Black Drum Tackle.
Preview Clip
(scroll down for full length show)
Watch on YouTube or share this link: http://youtu.be/IaVcrVRTXTU

Full Length Show
Watch on YouTube or share this link: http://youtu.be/dJoBrGeOhkU